Welcome to Infomediang Business Plan Writing Services!
Are you an aspiring entrepreneur or an established business owner looking to attract investors through saleable business ideas that require funding? If YES, then, you need a compelling business plan. That's where we come in.
We have a team of professional business plan writers with a passion to help you win the hearts of investors and financiers.
Table of Contents
Our team has expertise in strategic communication and a deep understanding of what lenders and investors are looking for.
Why choose our business plan writing service?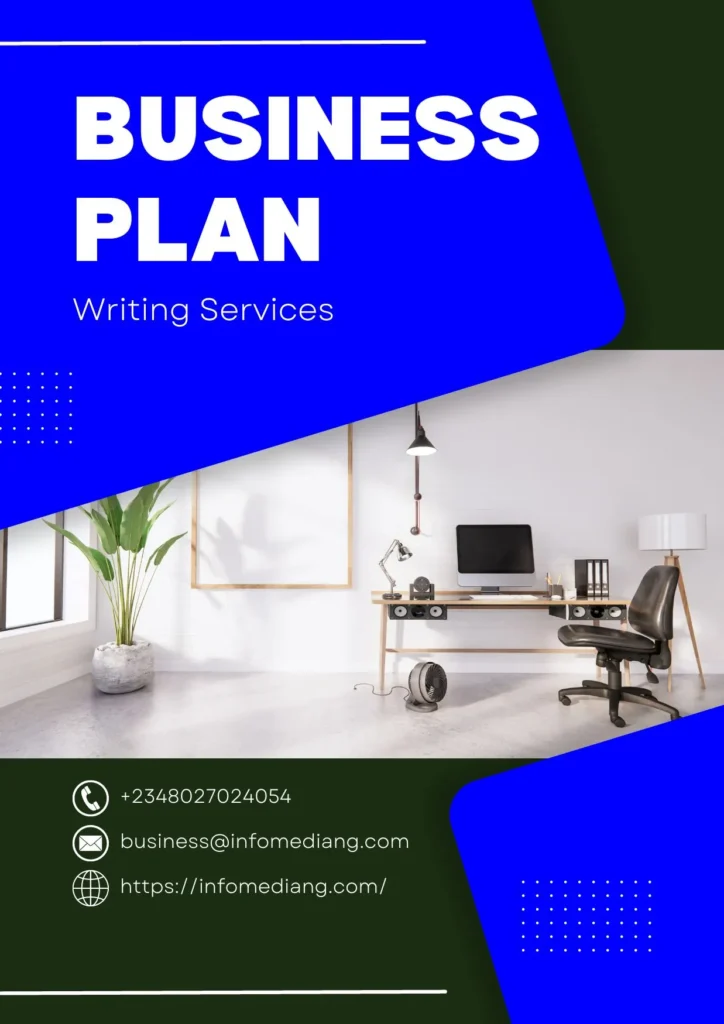 Clear and concise communication:
We specialize in translating complex entrepreneurship ideas into clear and compelling language. Your business plan will be structured in a way that effectively communicates your value proposition, competitive advantage, market analysis, financial projections, and growth strategies to potential investors.
Strategic approach:
Our team takes time to understand your business, sector, and goals. Whether you need a startup business plan or a plan for funding, we are here to craft a customized document that aligns with your unique vision for your business for success.
Professional presentation:
Our team is dedicated to designing your business plan not just to impress potential stakeholders, but to convert to investors. We will create a professional business plan document that showcases your brand and to effectively conveys potential investors.
Extensive research and analysis:
Members on the business plan writing desk are not just writers but they bring their research skills into display to ensure your business plan is crafted in accurate and reliable data. From industry insights and competitor analysis to financial forecasts, we will ensure that your business plan will be supported by relevant actionable information.
Financial expertise:
For more than five years we've been offering business plan writing services, we value the importance of financial projections and demonstrating the financial viability of your business. We will not only deliver a business plan, but we will also create actionable and realistic financial forecasts, including income statements and cash flow statements.
Our business plan writing services cover the following:
Investment proposals
Funding proposals
Startup business plans
Expansion and growth business plan
Market research and analysis
Financial projections and analysis
We're a few clicks away if you are ready to bring your business to life. We are to discuss your business plan needs. Ready to create a compelling roadmap for your business? We're Here.