Last updated on August 26th, 2022 at 02:33 pm
Datastream Nigeria has announced the launch of its digital payment solution to provide a seamless and unique option for Nigerians both at home and in the diaspora to settle all digital and lifestyle payment needs.
Making the announcement in Lagos, the Chief Executive Officer of Datastream, Wale Ameen, stated that users will be able to top up mobile lines to more than 50 international destinations as well as buy gift cards of major brands across the world.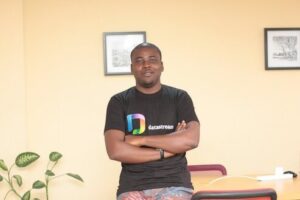 With the platform, Nigerians home and abroad can send airtime top-ups as gifts and pay for their electricity, Cable TV, and internet services so long as they have a naira-denominated account. The platform currently boasts connectivity to all the major discos in Nigeria.
Gift Me Feature
A unique feature the platform boasts of is its 'Gift Me' feature. Users can 'gift' one another cash as airtime or just simply send gifts directly to such users via their phone number with a unique message to go along.
"We are delighted to unveil our payment platform to Nigerians home and abroad. Our mission with the brand is to offer ease and take off the burden which comes with digital payment from the shoulders of Nigerians.
"We want to make payment as simple as possible and this is informed by our attention to customer satisfaction. For us we want to be as close to our customers as their next-door neighbour and take every feedback important," the CEO said.
Cash Back Offer
The founder stated that datastream is "giving back 15per cent of all purchases of up to N50,0000 made within three purchases between now and October 31st, 2021"
Founded in June 2021, Datastream Nigeria kicked off its beta test in September and has since seen a trove of sign ups based on referrals and word of mouth.
Additionally, it's one of the major and reliable platforms to purchase electricity bills Cabel TV in Nigeria.
The DatastreamNG web app is accessible via www.datastreamng.com and can be reached on social media @datastreamngr across Instagram, Facebook, and Twitter.