Last updated on February 13th, 2023 at 10:27 am
A few dollar billionaires in Nigeria are exceedingly rich and when their wealth is converted to Nigerian currency, they should respectably be addressed as trillionaires.
The chairman of Dangote Group, the Chairman of Globacom, and the chairman of BUA Group are some of the few trillionaires in Nigeria. These rich individuals either own private jets or charter private flights for meetings within and outside the country.
Some of them are lavish while some love a quiet lifestyle. It's important to point out that Nigerian politicians are trillionaires, but since their wealth is mostly from state resources, they are rarely rated by global wealth rating media organisations like Forbes and Bloomberg.
While billion has nine zeros, trillion has 12 zeros.
In coming up with this list, we use the official exchange rate of the Central Bank of Nigeria (CBN) which is NGN415.83 at the time of publication.
Though, the CBN exchange rate is not obtainable at commercial banks. The lowest rate by any bank in Nigeria is NGN450. Some of them sell as high as NGN503 or more.
So…
Who are the trillionaires in Nigeria?
Aliko Dangote (NGN8.4 Trillion)
The wealth of the Chairman of Dangote Group, Alhaji Aliko Dangote, is close a half of Nigeria's 2022 budget, according to data.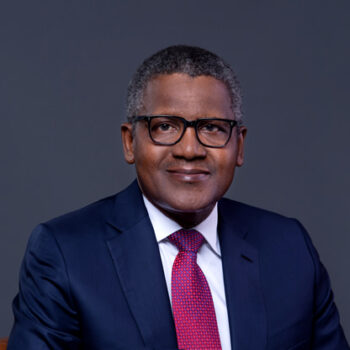 On December 31, 2021, Muhammadu Buhari signed NGN17.126 trillion for the 2022 budget while the latest Bloomberg's billionaires' index revealed that Dangote's wealth has grown to $20,400,000,000.
Using the CBN rate, the Kano-born industrialist's wealth is NGN8,482,932,000,000, making him the 72nd richest man in the World.
And for the 11th time, Dangote remains the richest African. To have made it to that position, it means his investment has given birth to increased wealth.
Also, he is the only African who made it to the top 100 list of the world's 500 richest people. The majority of his wealth comes from his publicly-traded Dangote Cement.
The latest Bloomberg billionaires' index showed a huge improvement in Dangote's fortune: he moved from 97th to 72nd richest person in the world within a period of four-month.
By his fortune, Dangote is richer than Burundi, Central African Republic, Lesotho, Eritrea, The Gambia and five other African countries combined (using their combined Gross Domestic Product).
Mike Adenuga (NGN2.9 Trillion)
In January 2022, the founder of Globacom Chief Mike Adenuga's worth was $6.6 billion thereby losing the second position to BUA Group founder.
But the latest Forbes ranking put Adenuga's net worth as $7,200,000,000. In the Nigerian currency, that translates to NGN2,993,976,000,000, making the Ijebu-born Nigerian trillion come second on this list.
Adenuga accumulated the highest percentage of his fortune from telecommunication and oil.
In the context of Naira, Adenuga is a trillion. And on the global stage where the U.S. Dollar is most traded currency on the global trade, he's a billionaire.
Abdul Samad Rabiu (NGN2.8 Trillion )
The founder of BUA Group is worth 2,827,644,000,000 naira going by his global net worth of $6.8 Billion, according to Forbes 2022 list.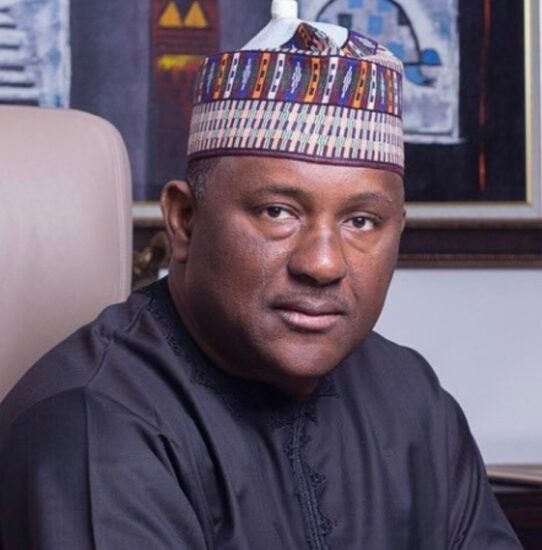 In January 2022, Rabiu's fortune grew a few hours after successfully listing BUA Foods on the Nigerian Exchange (NGX), overtaking Mike Adenuga.
The Glo founder has now retaken his second position, but Alhaji Rabiu remains one of the few trillionaires in Nigeria.
Femi Otedola (NGN2.3 Trillion)
Apart from the seven private jets which can be found in Femi Otedola's hangar plus more than five dozen of G-Wagons in his garage, the Chairman of Zenon Petroleum and Gas net worth of $5,700,000,000, translating to more than two trillion in Naira.
The multibillionaire extended his lavishness to the neediest set of people in Nigeria some years ago by making a single donation of NGN5 Billion to the Internally Displaced Persons (IDS), especially for people who were displaced by the Boko Haram insurgency in North-East Nigeria.
It was the largest donation to charity, Save the Children, by a single individual in Nigeria's history.
Arthur Eze (NGN2.3 Trillion)
The net worth of the cool, easy-going Igbo richest man Prince Arthur Eze was put at $6 Billion some time ago, but the latest report by BBC Pidgin says the founder of CEO of Atlas Oranto Petroleum is worth $5,700,000,000.
Converting that humongous USD to naira means the owner of Nigeria's largest oil exploration and production group is worth 2,370,231,000,000 naira back home.
While Prince Eze remains one of the Nigerian trillions for more than 10 years, it's speculated that the Igbo billionaire may be worth more than what the public could see.
Is Tony Elumelu among the Nigerian trillionaires?
In Naira, Tony Elumelu is a billionaire. But if the amount he had and still investing in Tony Elumelu Foundation (TEF) is factored in, definitely the Chairman of Heirs Holdings and Transcorp would be on the list of trillionaires in Nigeria.
Tony, who in 2020 was named as one of the top 100 most influential people in the world by Times, through TEF has funded 15,847 young African entrepreneurs across all the African countries, giving non-refundable funds of $5,000 to each of the beneficiaries. This is apart from millions of dollars expended on logistics to make the funding programme one of the most credible globally.
Going by the available data on the official website of TEF, Tony Elumelu had given out not less than $79 million to innovative, creative and highly business-minded Africans for more than 10 years since the funding programme kick-started.
Recap:
The fact that Dangote, Adenuga, AbdulSamad, Otedola, and Prince Eze are in the top five richest people in Nigeria and, of course, in the league of trillion in Nigeria, doesn't mean the number isn't more than what we have here.
Those who made this list are businessmen whose fortune is majorly from their investments ranging from consumer goods, oil and gas, real estate and stocks.
According to oxfam.org, the wealth of the five richest people in Nigeria could end extreme poverty in Africa's largest economy. This is apart from state monies in the hands of some private individuals and politicians.